(Pop. 30,270) — As you arrive in the Valley, you'll pass miles and miles of lush green orchards – apple, pear and cherry – cut by cascading rivers snaking through semi-arid flatlands and canyons. In spring, the craggy mountainsides are carpeted in yellow, as the local wildflower, balsamroot, blooms in unison.
As you enter the city of Wenatchee, the snow topped Cascade Mountains rise to the west and the mighty Columbia river glitters to the east. Tree-lined streets lead to the hub and life of our community – the award-winning historic downtown.
Awarded the 2003 Great American Main Street Award by the National Trust for Historic Preservation, Wenatchee's downtown is a mix of cultural activities, shopping destinations, dining opportunities and outdoor experiences.
Links: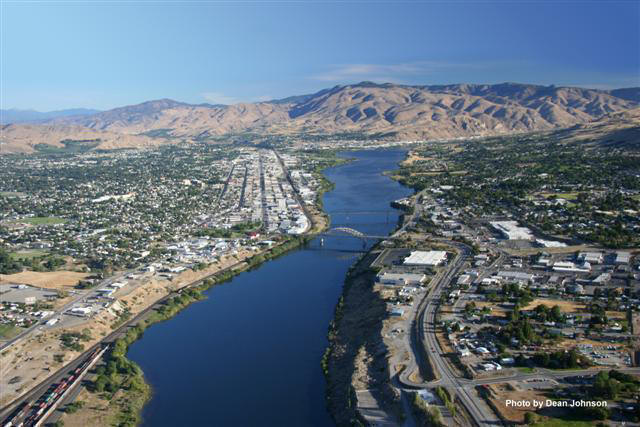 .